At the invitation of the Agency for Medicines and Medical Devices of Spain, the deputy managing director of the Institute for Medicines and Medical Devices, Ms. Mira Kontić, and the head of the Department for import and export of medicines at the Institute, Ms. Tijana Mićović, attend the 60th meeting of EMACOLEX, the working body of the European Medicines Agency for legislative issues, taking place on 2-3 November in Madrid, Spain.
The 60th EMACOLEX meeting is an exceptional opportunity to exchange ideas and experiences on legislative issues of national importance as well as current topics in the field of health systems of European countries. At the same time, this meeting enables broadening of perspectives regarding the shaping of regulatory frameworks on the market of medicines and medical devices, thus contributing to the improvement of the system in this area.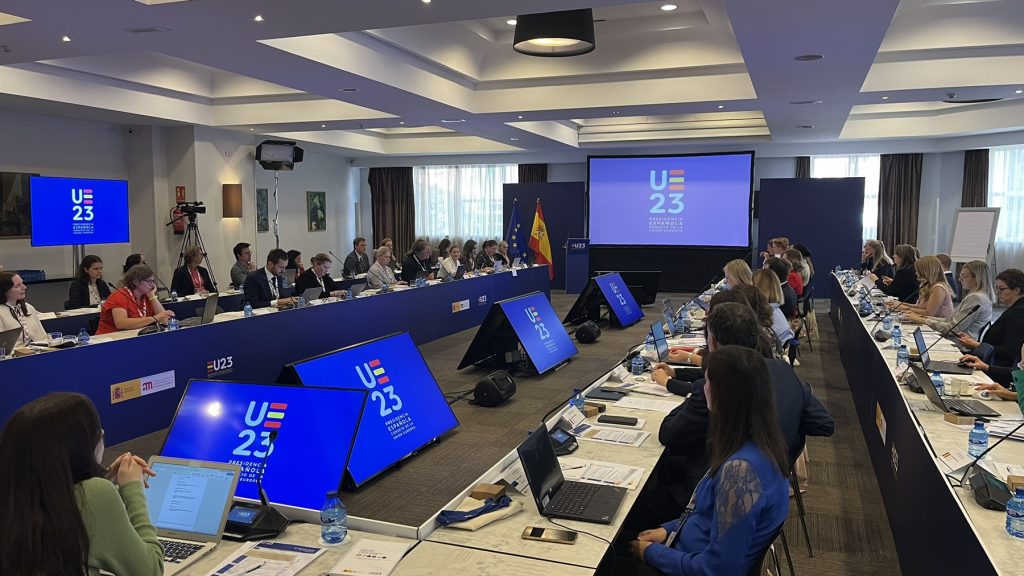 Participation in the activities of the most important law body of the European Union (EU) is hugely important for the Institute, and for Montenegro as well, as it provides access to information on the latest legislative changes and initiatives related to medicines and medical devices within the EU and represents an opportunity for strengthening cooperation between different countries and organizations in order to improve the quality, safety and efficiency of medicines and medical devices.
The exchange of experiences and cooperation is crucial for finding solutions to the numerous issues we face. Through the dialogue with European bodies, we create opportunities for mutual learning and exchange of best practices. This approach enables us to see different approaches and effectively overcome challenges. In light of these goals, the Institute is committed to continued engagement and cooperation in order to contribute to building a better future for the health system of Montenegro.