Obavještavamo sve korisnike usluga Institut za ljekove i medicinska sredstva da je odrađen novi portal CInMED-a. U toku sljedećih dana radit će se na migraciji sadržaja te je moguće da će biti određenih nefunkcionalnosti.  Do potpune funkcionanosti novog portala, stari portal bit će dostupan na linku: https://secure.cinmed.me/Portal
Kako bismo zajedno nastavili s unaprijeđivanjem funkcionalnosti portala te dostupnosti informacija, pozivamo sve korisnike portala da nam sve svoje komentare i sugestije, kao i pitanja i nedoumice, dostave na e mail adresu info@cinmed.me.
Zvanično je objavljena druga vijest u vezi sa realizacijom projekta MEDI-THEFT.
Druga MEDI-THEFT objava pruža informacije o realizovanim aktivnostima projekta, daljim planovima, principima funkcionisanja MEDI-THEFT platforme, kao i značajan intervju dr Marca Dugato, jednog od osnivača kompanije Crime&tech.
Projekat predviđa dvije objave godišnje, kako bi se nosioci dozvola za lijek i šira javnost informisali o najvažnijim vijestima, relevantnom napretku i svim planiranim ili već organizovanim događajima.
Objave i dodatne informacije možete pronaći na zvaničnoj MEDI-THEFT
Web stranici, Linkedin i Twitter profilu. "
"The Project second Newsletter has been officially published on MEDI-THEFT channels
 

MEDI-THEFT 2nd Newsletter provides information about the realized project activities, further plans, principles of operation of the MEDI-THEFT platform, and featuring a valuable interview by one of the founders of the Crime&tech company, Dr. Marco Dugato (UNICAT).

The Project foresees the publication of two Newsletters per year, to keep stakeholders and the general public updated on the most important news, the relevant progress and all the planned or attended events.

Announcements and additional information can be found on the official MEDI-THEFT
Web page, Linkedin and Twitter profile."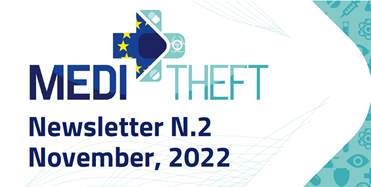 Počinje sedmi po redu #MedSafetyWeek! I ove godine ćemo biti jedna od 82 zemlje koje učestvuju u kampanji koja se putem društvenih mreža sprovodi pod vođstvom Kolaborativnog centra Svjetske zdravstvene organizacije za internacionalno praćenje bezbjednosti primjene ljekova – Uppsala Monitoring Centre (UMC). Kampanju podržavaju Rukovodioci agencija za ljekove (Heads of Medicines Agencies, HMA) i Međunarodno udruženje nadležnih organa za ljekove (International Coalition of Medicines Regulatory Authorities, ICMRA). Održava se u sedmici od 7. do 13. novembra 2022. godine, a cilj ovogodišnje kampanje je da ukaže na važnu ulogu pacijenata i zdravstvenih radnika u bezbjednoj primjeni ljekova.


Tema ovogodišnje kampanje je ,,Pacijenti i zdravstveni radnici – zajedno za bezbjedniju primjenu ljekova ". Ljekovi su bezbjedni i efikasni, ali mogu kod određenih pacijenata izazvati neželjene reakcije. Nadležne regulatorne institucije u oblasti ljekova, u Crnoj Gori CInMED, uspostavljaju sistem za kontinuirano praćenje bezbjednosti ljekova, u cilju prikupljanja novih informacija o već poznatim neželjenim reakcijama i blagovremenog otkrivanja novih.


Sistem prijavljivanja neželjenih reakcija na ljekove (šema prijavljivanja), uspostavljen od CInMED, detektuje, prikuplja, analizira prijave sumnji na neželjene reakcije, u cilju prevencije njihovog ispoljavanja kod drugih pacijenata.


Svaka prijava dostavljena od strane pacijenta ili zdravstvenog radnika je jako važna jer doprinosi stvaranju prave slike o bezbjednosti i efikasnosti lijeka. Kada je potrebno, u cilju zaštite pacijenata, CInMED sprovodi adekvatne regulatorne mjere koje mogu doprinijeti unapređenju propisivačke prakse i boljim ishodima liječenja.
Nadamo se da će ova kampanja ohrabriti svakoga da prijavi sumnju na neželjene reakcije ljekova, jer se na taj način uvećava znanje o ljekovima što ih čini bezbjednijim za sve nas.


Više o načinima prijavljivanja sumnje na neželjeno dejstvo lijeka možete naći u dijelu Farmakovigilanca – Kako prijaviti neželjeno dejstvo lijeka.


Materijali koji se koriste u kampanji su dostupni na YouTube kanal CInMED.
Institut za ljekove i medicinska sredstva (CInMED) učestvuje u globalnoj kampanji kojom se, pod vođstvom Svjetske zdravstvene organizacije (SZO), od 18. do 24. novembra svake godine obilježava sedmica svjesnosti o antimikrobnim ljekovima. Ove godine, kampanja se sprovodi pod sloganom "Zajedno spriječimo antimikrobnu rezistenciju".
Antimikrobna rezistencija predstavlja otpornost mikroorganizama (bakterija, virusa, parazita i gljivica) na antimikrobne ljekove, dok se otpornost bakterija na djelovanje antibiotika naziva antibiotska rezistencija. Pretjerana, nepravilna i nepotrebna upotreba antibiotika kod životinja i ljudi pogoduje razvoju antibiotske rezistencije, koja predstavlja globalni problem i veliku opasnost za zdravlje ljudi. Broj infekcija bakterijama otpornim na djelovanje antibiotika je u porastu, dok broj novih antibiotika koji su na raspolaganju nije veliki, što uvećava prijetnju koju antibiotska rezistencija predstavlja za naše zdravlje.
Iz ovih razloga, pozivamo sve zdravstvene radnike i pacijente da antibiotike koriste racionalno i odgovorno:
antibiotici se koriste za liječenje bakterijskih, ali ne i virusnih infekcija
antibiotici ne snižavaju povišenu tjelesnu temperaturu
antibiotici su ljekovi koji se izdaju na ljekarski recept
antibiotike treba koristiti samo kada su propisani od strane ljekara, u jednakim vremenskim razmacima, onoliko dugo koliko je propisano.
Publikaciju koju je CInMED pripremio ovim povodom možete naći ovdje.
Prva godišnja konferencija Instituta za ljekove i medicinska sredstva Crne Gore pod nazivom "Evropska perspektiva CInMED-a – saradnjom i partnerstvom do zajedničkog cilja" održana je u periodu od 1. do 3. decembra 2022. godine u prostorijama hotela CUE u Podgorici.
Tokom trajanja konferencije predstavljene su nove nadležnosti Instituta, aktuelnosti u regulativi u oblasti medicinskih sredstava i organizovane edukacije u oblastima Smjernica dobre prakse u distribuciji ljekova (GDP), Smjernica dobre prakse u farmakovigilanci (GVP) i sistema zaštite od falsifikovanih i substandardnih ljekova. U saradnji sa kolegama iz Agencije za ljekove Italije (AIFA), prezentovan je MEDI-THEFT projekat koji Institut sprovodi u saradnji sa EU partnerima, a koji za cilj ima prevenciju ulaska kradenih i falsifikovanih ljekova u legalan lanac snabdijevanja.
Konferencija je zaključena okruglim stolom pod nazivom ,,Partnerstvom do zajedničkog cilja", koji je u cjelosti posvećen pitanjima i komentarima učesnika.
Pored edukativnog, konferencija je imala i humanitarni, donatorski karakter, budući da se Institut, kao nastavna baza Medicinskog fakulteta Univerziteta Crne Gore, opredijelio da putem kotizacija obezbijedi sredstva potrebna za formiranje nove, savremene laboratorije Medicinskog fakulteta, u svrhu unapređenja kvaliteta izvođenja praktične nastave, kao i naučno-istraživačkog rada.
Zaključeno je da je organizacija ovakvih događaja najbolji način za razmjenu znanja i iskustava i sagledavanje pitanja od značaja za oblast ljekova i medicinskih sredstava, ali i za uspostavljanje kontakata i dobrih partnerskih odnosa koji će rezultirati daljim pozitivnim iskoracima kako u poslovanju Instituta, tako i njegovih klijenata i saradnika.
Institut za ljekove i medicinska sredstva Crne Gore izuzetno je posvećen unapređenju međunarodne saradnje sa brojnim regulatornim organima i međunarodnim organizacijama u oblastima iz svojih nadležnosti. U prilog tome govori i poziv Međunarodnog udruženja farmaceutskih inspektorata (Pharmaceutical Inspection Cooperation Scheme – PIC/S) na kongres u čast proslave 50 godina postojanja ovog izuzetno značajnog internacionalnog udruženja.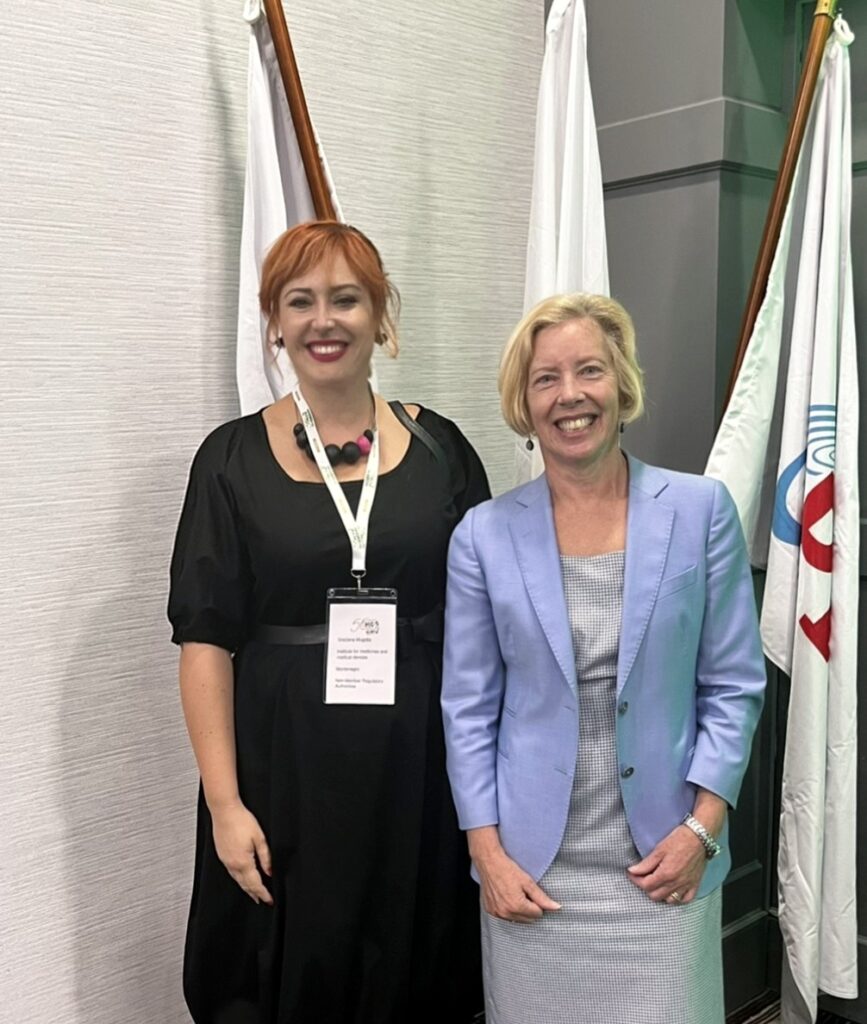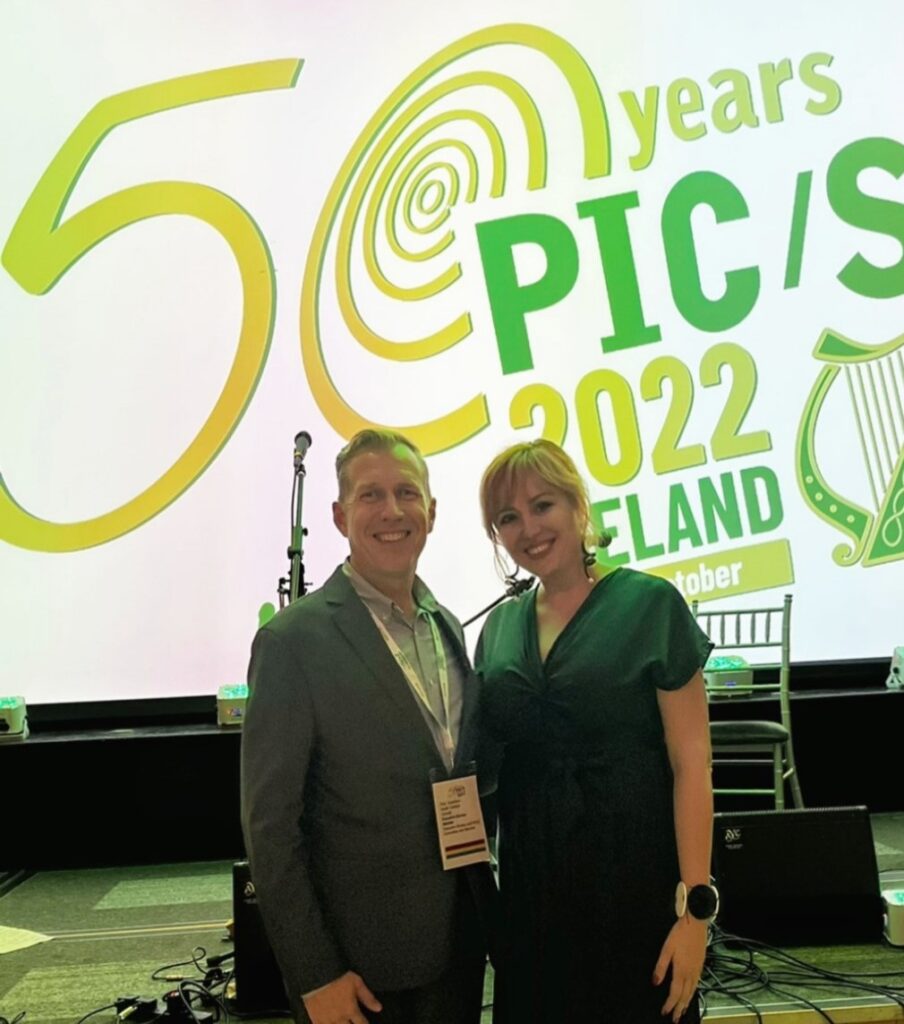 Uticaj PIC/S-a je od neprocjenjivog značaja za sprovođenje inspekcija u proizvodnji i prometu ljekova, a naročito u pogledu uspostavljanja i harmonizacije legislative i standarda na međunarodnom nivou.


Kongresu su prisustvovali najviši predstavnici Evropske komisije, Evropske agencije za ljekove, kao i evropskih i međunarodnih regulatornih organa u oblasti ljekova i medicinskih sredstava. Tom prilikom predstavnici CInMED-a ostvarili su značajne kontakte i razmijenili mišljenja po pitanju daljeg razvojnog puta CInMED-a i pridruživanja evropskoj porodici regulatora. Predstavnici su takođe prezentovali preduzete aktivnosti koje su sprovedene u cilju dostizanja evropskih standarda u sprovođenju GMP i GDP inspekcija, odnosno nadzora nad proizvodnjom i prometom ljekova, nakon čega su razmotrene mogućnosti da CInMED postane punopravni član PIC/S-a i prije pristupanja Crne Gore Evropskoj uniji.


Učešće predstavnika Instituta na ovom prestižnom događaju rezultiralo je podrškom brojnih međunarodnih partnera, gdje je potrebno posebno istaći podršku od strane direktorice Evropske agencije za ljekove Emer Kuk, kao i predsjedavajućeg Upravnog odbora PIC/S-a Pola Gustafsona. Evropska komisija će u narednom periodu izvršiti procjenu kapaciteta CInMED-a da odgovori zahtjevima evropskih standarda za sprovođenje inspekcija u proizvodnji i prometu ljekova. Ishod pozitivne ocjene Evropske komisije biće priznavanje nalaza Inspektorata CInMED-a od strane svih država članica Evropske unije, kao i sticanje punopravnog članstva u PIC/S-u, po ubrzanom postupku.